Bike Cover Tarpaulin Distributors, Traders in Kalol, Gujarat
We are the foremost Bike Cover Tarpaulin Manufacturers in India and also the Bike Cover Tarpaulin Manufacturers in Ahmedabad, Gujarat.
Our company possesses an experience of more than the two decades in the cover tarpaulin manufacturing and supplying. The best quality Water Proof Bike Cover Tarpaulin in India is provided by our company.
We are providing the wide range of the bike cover tarpaulins that are suitable for the covering the bikes and provides them the waterproof covering. The complete solution related to the bike cover is provided by us in the affordable price.
The features of the Bike Cover Tarpaulins are as follows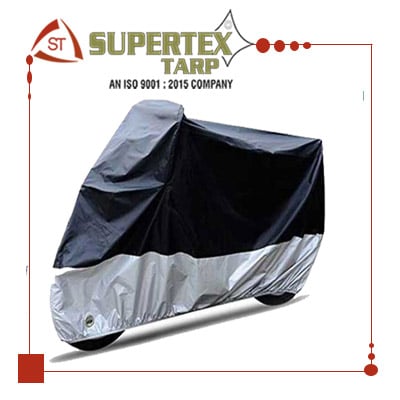 We are also the Bike Cover Tarpaulin trader in Ahmedabad, Bike Cover Tarpaulin supplier in Ahmedabad, Gujarat. The fast and on time delivery of the product is provided by us across the country.
The company is also the Tarpaulin Bike Covers Suppliers in Madhya Pradesh, Rajasthan, Maharashtra, Delhi, Uttar Pradesh, etc. and also the leading Tarpaulin Bike Covers manufacturer in India.