Canvas Tents for Sale in Gujarat, India
We are the foremost Tent Tarpaulin Manufacturers and Suppliers, canvas tents manufacturers in India and also the cotton canvas tarpaulin manufacturers, Tarpaulin Manufacturer in Ahmedabad and supplier in India.
The wide range of the canvas tent is provided by us and is available in different design and color that makes them more attractive. This canvas tent is very favourable for dwelling and providing the shelters.
The features of the Canvas Tent are stated below :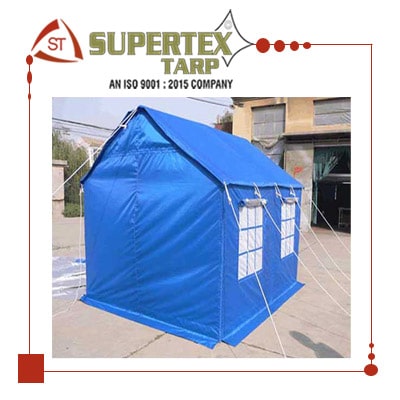 The entire canvas tent range provided by us is manufactured using the best quality raw materials and are after passing the strict quality assurance testing they are handed to the customers. We are the leading Canvas Tents Manufacturers in Ahmedabad and also the Cotton Canvas Tarpaulin Manufacturers in Ahmedabad, Gujarat. We are also the leading Cotton Canvas Tarpaulins supplier in Gujarat, Maharashtra, Madhya Pradesh, Rajasthan, etc.