We are the leading PVC Tarpaulin Manufacturer in Ahmedabad, PVC Tarpaulin for Rain, PVC Coated Tarpaulins Manufacturers, PVC Coated Agricultural Tarpaulin in India and the Rained PVC Tarpaulin. The best quality PVC Tarpaulins is manufactured by the company using the best quality raw materials and is as per latest standards that make them suitable to be used worldwide.
These PVC Tarpaulin manufactured by us is highly demanded in the national and the international markets. The PVC tarpaulins like  PVC Coated Tarpaulins are highly demanded due to their wide application in the markets.
The features of the PVC Tarpaulin are as follows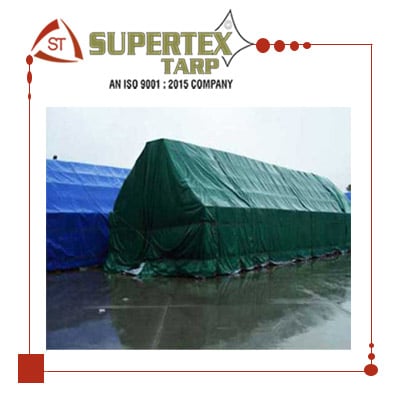 This PVC Tarpaulin is highly used for making sheds, temporary shelters, covering grain and crops, making tents, covering vehicle, etc. The entire range of PVC Tarpaulin Manufacturer by us after passing the strict quality assurance test they are handed over to the customers. The best quality PVC Tarpaulin in Ahmedabad is provided by us that also at the user friendly pricing.