We are the leading Agricultural Tarpaulin Manufacturers and supplier in Ahmedabad, Gujarat, India. The best quality Tarpaulin manufacturers in India is provided by the company that also Tarpaulin Sizes and at the reasonable price.
The entire agriculture tarpaulin range is manufactured using the best quality raw materials and the latest technology machinery. The agriculture tarpaulin provided by us is used for the lining of the pond, providing the shelters and protecting the crop and grain from weather effect, wind, sunlight, rain, etc.
He features of the Agricultural Tarpaulin are as follow: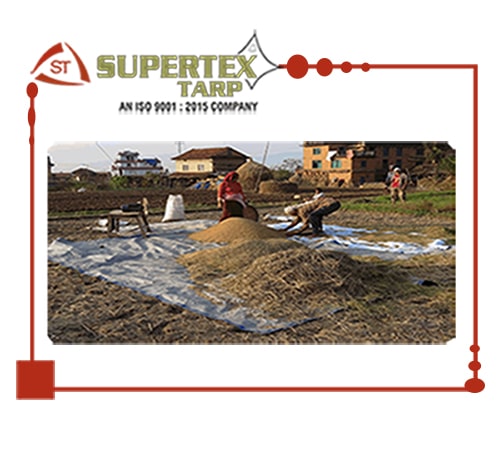 Polypropylene Woven Fabrics are used for manufacturing packaging bags are available in different colours and lengths as per customer requirements. Polypropylene woven fabrics are comfortable, soft and crinkle free and can easily be loaded on any cutting and stitching machines.